Inclusive Leadership Global Conference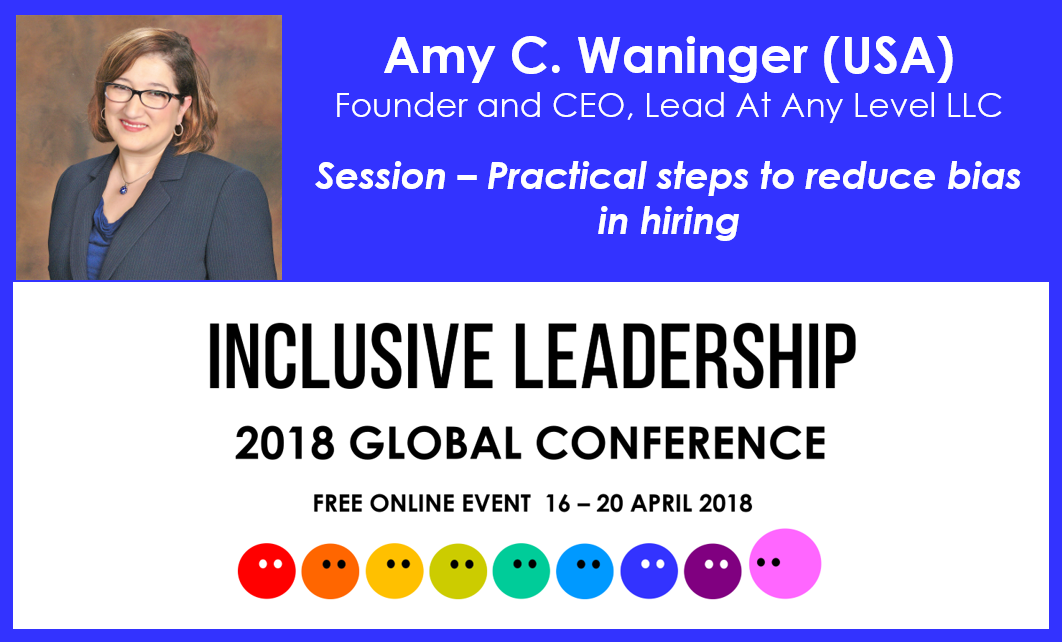 Déclic International has invited Amy C. Waninger to participate in its 2018 Inclusive Leadership Global Conference. This pioneering free online event provides business leaders, diversity practitioners and human resources professionals with practical insights to create inclusive cultures, lead successfully diverse teams and increase team performance. Waninger's session will focus on practical steps leaders can take to reduce bias in hiring.
The Inclusive Leadership Global Conference is held online from April 16 – 20, 2018 and is free to attend. Throughout the week, new video interviews will be released daily for on-demand streaming.  Registration is available at http://declicinternational.com.  Following the conference, video box sets will be available for purchase from Declic International.
Download full press release here:  Waninger to speak at global virtual conference on diversity