Practical and actionable
Amy has provided a practical review of important workplace and career areas through a diversity lens.  Her first-hand experience and knowledge provide insights into recruiting, career planning and networking, unconscious bias, learning and development, organizational culture, and interpersonal skills to name a few.  I found her stories refreshing and relevant to issues that we are seeing all too frequently in the workplace. But most importantly, Amy offers actionable steps and tools to assist individuals in personal and career development.
Read the full review on Kevin W. Bruny's blog!
---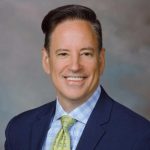 2020-10-23T18:51:10-04:00
Director and Chief Learning Officer of the Learning & Performance Center for Chesterfield County, Virginia. Adjunct Associate Professor at the University of Richmond's School of Professional and Continuous Studies teaching Human Resource Development.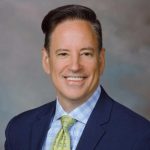 Overall, I whole heartedly recommend this book for any professional who wants to better harness the value of diversity for the betterment of themselves and their organization.  This book was a pleasant surprise and enjoyable read.  It has given me renewed energy as a leader to broaden my reach.  Thank you, Amy!
https://leadatanylevel.com/testimonials/practical-and-actionable/