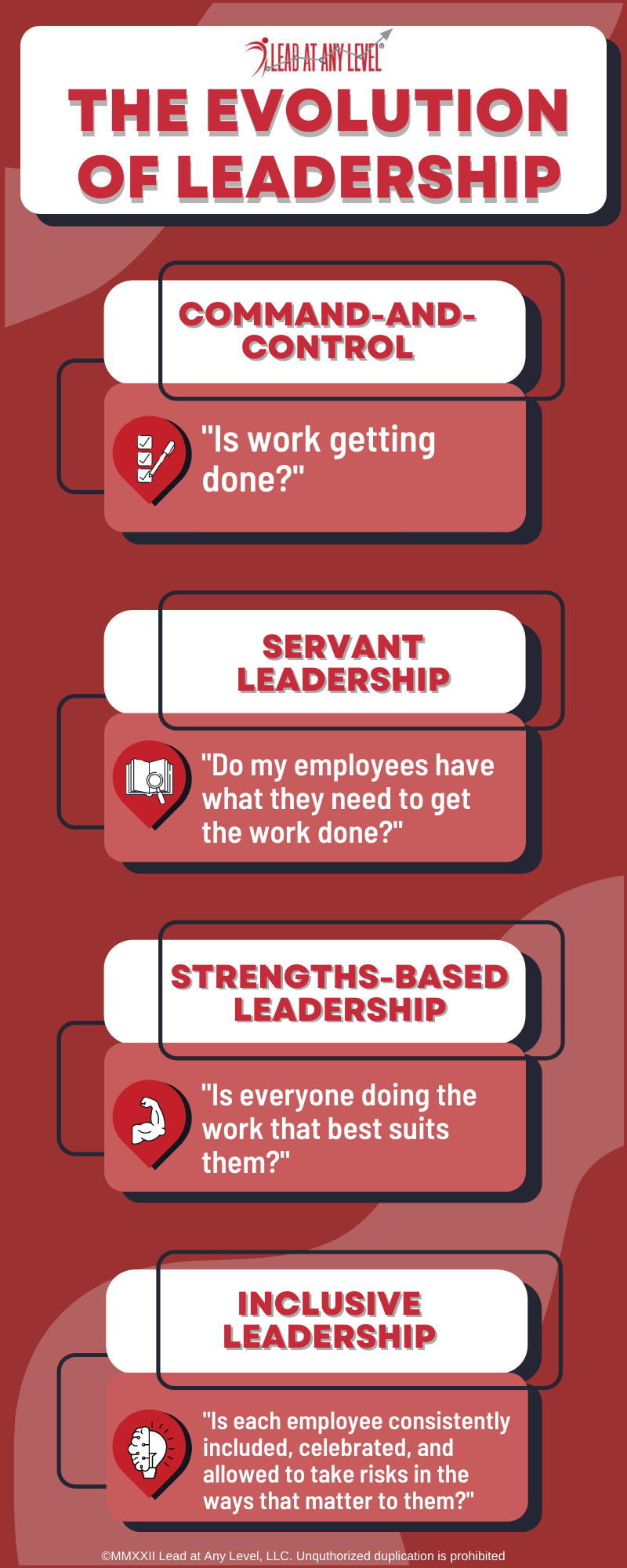 The fourth stage of leadership evolution, Inclusive Leadership, is essential for companies that want to keep their employees — and keep them engaged.
Leadership Evolution: 4 Stages
Just One More Question
What's the prevailing leadership style in your organization? If you're ready for your company's leaders to evolve to the next level, we can help! Schedule your complimentary consultation today!